Gutter Cleaning
Gutter cleaning  is needed since Florida weather can be severe to say the least. You want to help protect your home from potential damage by maintaining your home's gutters. Maintaining your gutters by regular cleaning can help avoid water damage. Since the gutters are responsible for shedding water efficiently from the roof during rain storms, it is important that they are functioning properly. When clean and clear, the troughs of the gutter guide water away from the foundation to the ground below. Gutters curb any chance of water damage, deterioration, and degradation. Making gutter cleaning a very important home maintenance item.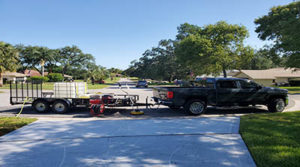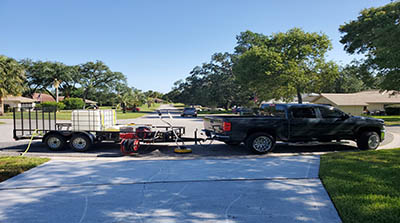 Why You Need Gutter Cleaning Services
Do you know the best times to clean your gutters? We recommend cleaning them in the spring- before the heavy rains begin and then again in fall, when there is a ton of leaves that could potentially clog and cause problems for your gutter system. There are risks involved with climbing on a ladder yourself and cleaning your own gutters, you could injure yourself or possibly damage your home. Work with the industry professionals at Spring Hill Pressure Washing, we have the proper equipment and training to get the job done the right way, in one visit.
Learn more about fence cleaning services